Located on the 15th Bennett Street and a 7 minutes' drive from The Diamond Works Cape Town showroom. The Gold Restaurant offers true African flavours, and a window into the culture and the food of the African continent.
The Gold Restaurant opened in 2007, by founder Cindy Muller. The vision for the experience was to showcase Africa in a sophisticated and unique way to every visitor. Cindy wanted to put away the stereotypes that Africa is just a poor and a hungry continent, putting its food in the spotlight. Nevertheless, it's complicated for a visitor to discover whole African flavours in one dinner, that's why Cindy Muller got the idea to create an African feast which regroups traditional dishes from a variety of African countries.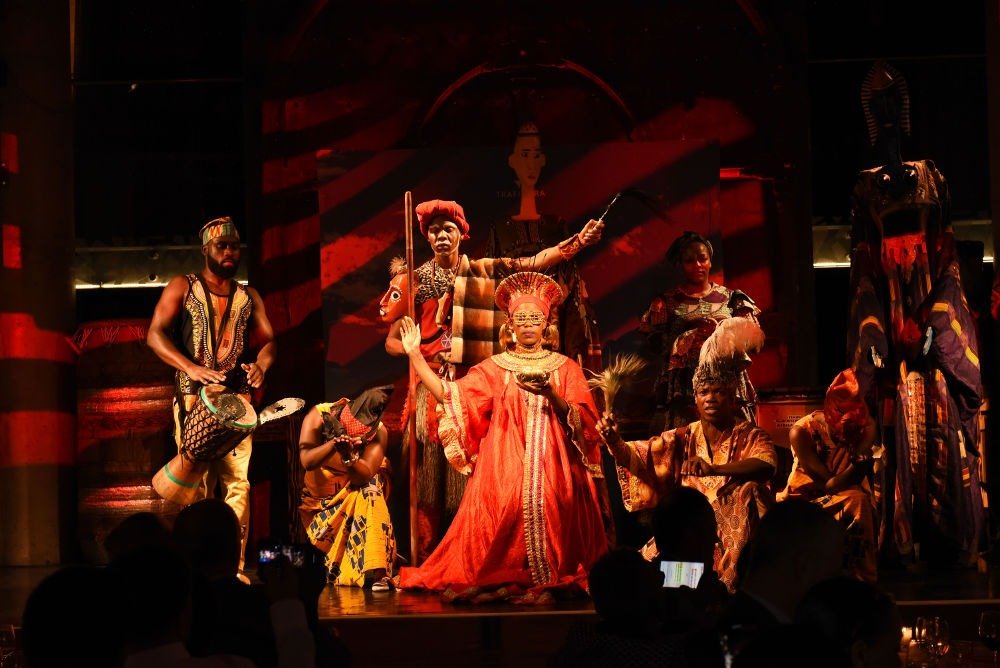 The restaurant aims to bring a real African experience to guests. Dinner performances of archetypal African stories shared through ethnic singing, dancing to the rhythm of djembe drums and marimba percussion, Mali puppetry and an interactive session of djembe drumming. The food experience is one that unfolds the spice from each African origin onto the plate. Intimate, private dinners and entertainment are available, including a guided visit through the Gold Restaurant kitchen and official meeting of the resident chef.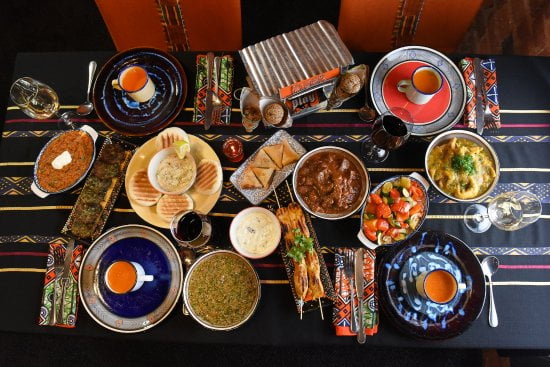 Traditionally in African tradition meals are shared and enjoyed with friends and family. This incredible restaurant respects the traditions and thus fills the tables with 14 various local dishes, in a feast which has been concepted to be shared and enjoyed with one another. Through an evening of sharing, guests are taught and encounter the world and culture of Africa.